Thanks to Central Market for this idea: top a slice of fresh pear with a thin slice of Gorgonzola Dolce Cheese for a tasty snack. I really didn't think I'd like this combination but I was wrong and think it's so yummy! We added some Rosemary & Olive Oil Triscuits on the side for a delicious light meal.
Note: I tried putting the pear and cheese on the Triscuit but prefer to have them separately. You might like the flavor combination of all three, though.
……………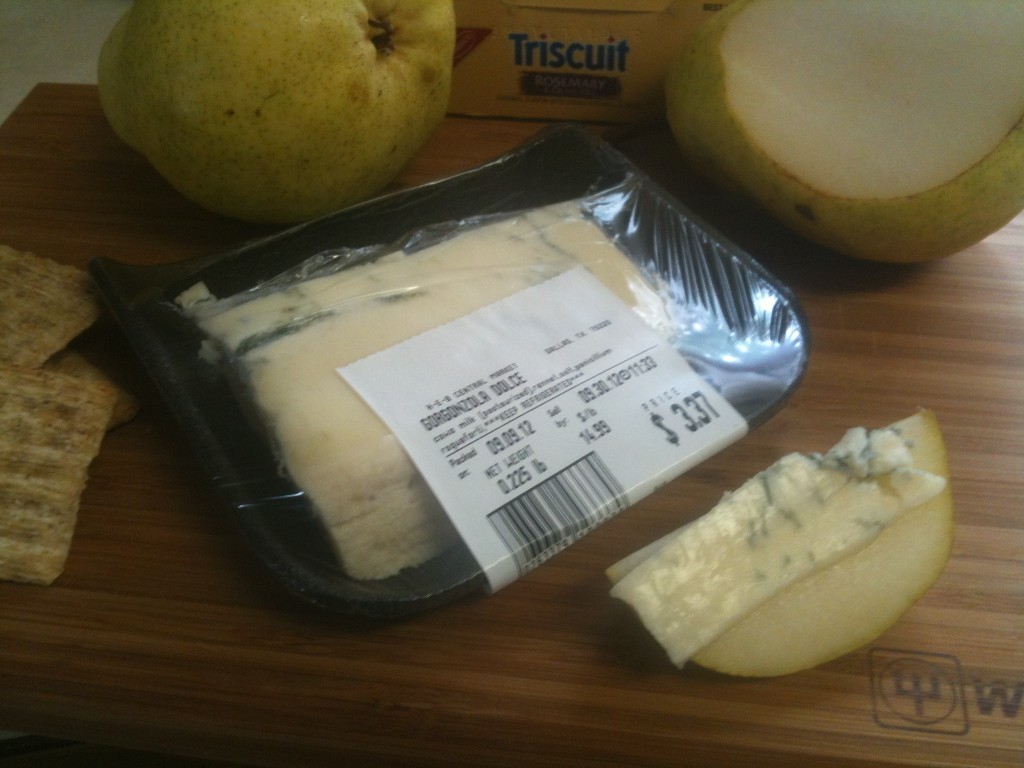 This past week was a crazy, hectic week! This week should be less crazy and hectic, but I'm still planning a simple menu. Yay for leftovers! We love leftovers (good leftovers)!
…………
Monday:  Rotisserie Chicken, zucchini & onions, salad
Tuesday:  Leftovers from Monday
Wednesday:  Salmon Patties, salad, baby carrots
Thursday:  Leftovers from Wednesday
Friday:  Pizza, salad