Family vacations are something that we have treasured throughout the years.  It's a time when a family can get away from the hustle and bustle of the daily routine in life.   If cell phones and technological devices can be kept to a bare minimum, or better yet can be turned off completely, then the family can focus on quality time together.  It doesn't have to be at a resort, even the simplest of vacations can accomplish bringing a family even closer together.
Several years ago, our family went to Hawaii for a vacation we will never forget.  Beautiful scenery surrounded us almost everywhere, and we had a lot of fun as a family visiting the abundance of sites and attractions on four of the islands.  When we were on the Big Island of Hawaii, we stayed at the Royal Kona Resort pictured above.  My husband was able to get a significant discount through AAA Travel, and we thoroughly enjoyed our stay at this resort.
The Royal Kona Resort gets a top rating from us.  The resort, which sits on the oceanfront overlooking Kailua Bay, provides a perfect vantage point for a spectacular view.  We thoroughly enjoyed sitting by the pool and watching the waves crash against the shore which sent huge sprays of water up into the air.  Our kids especially enjoyed watching this.  The evening was so pleasant sitting outside that it was hard to go inside.
Once inside, our rooms were spacious and nicely decorated.  We slept well and were ready for sightseeing the next day.  Before heading out on our adventure, we had breakfast in the charming open-air restaurant pictured below.  The spectacular view of the Pacific along with the scrumptious breakfast made for a wonderful ambiance the family still remembers.

Once we had breakfast, we were ready to head out for the day.   We headed first to the Punaluu Black Sand Beach (this is due to the constant volcanic activity of the island) to see the huge Hawaiian Green Sea Turtles.
Then we headed on to the Hawaii Volcanoes National Park: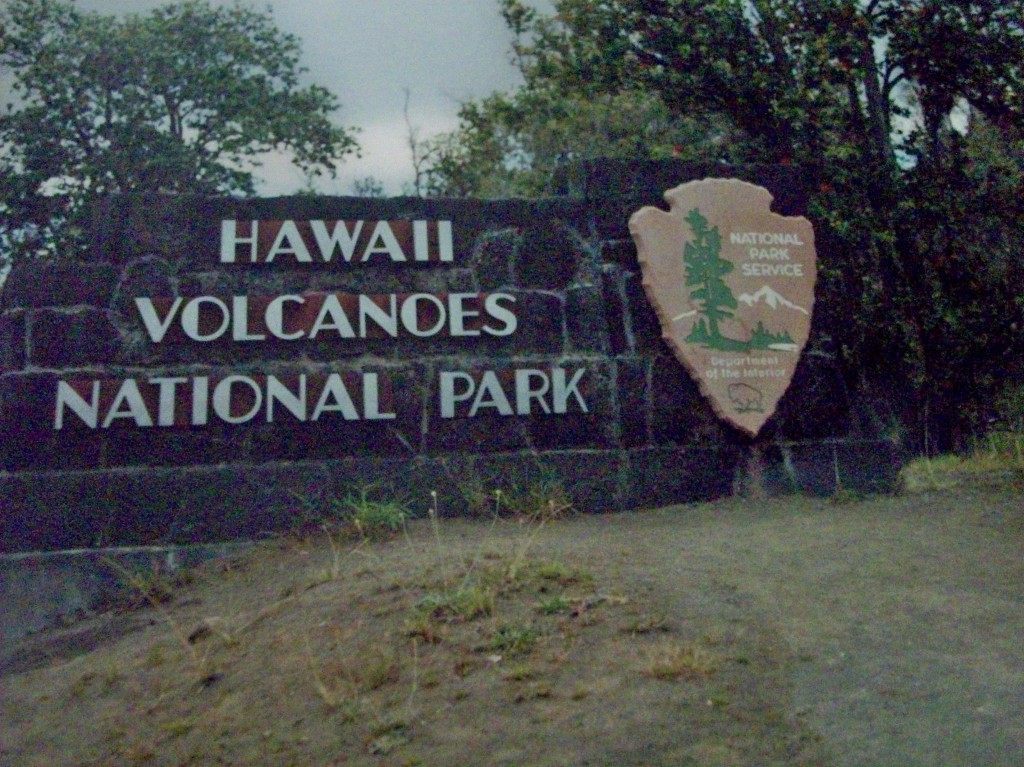 Even though the terrain was bare in spots from the volcanic ash, it was a neat experience to be that close to an active volcano:
Next we visited the Ola'a Rainforest and went for a hike, enjoying the natural beauty of this lush forest.  Our daughter, Christi, and I walked at a slower pace: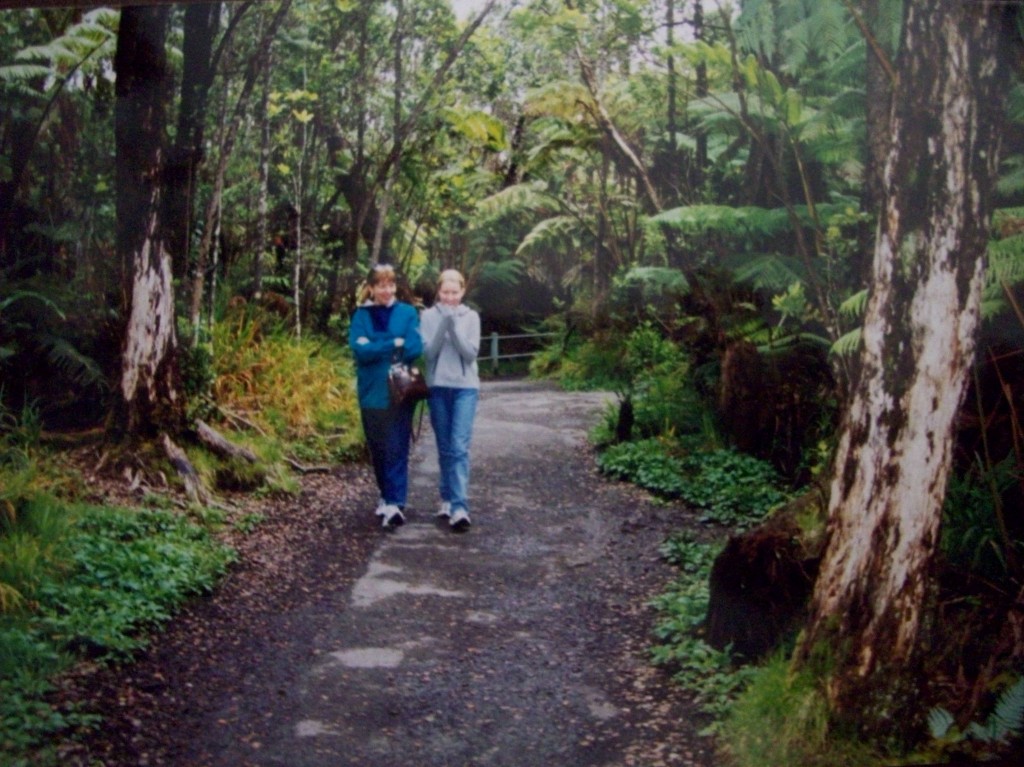 After a long day of sightseeing, we headed back to the resort.
For anyone interested in visiting the Royal Kona Resort, they are a family-friendly, non-smoking hotel (they do have a designated smoking area).  They are conveniently located, being within walking distance of International shopping, historic attractions and restaurants.  Besides having a split-level swimming pool, they also have four lighted tennis courts.  And one of their popular amenities is the hosting of a luau (a Hawaiian feast) on Mondays, Wednesdays, and Fridays.  To contact them, you can call 800-22-ALOHA (222-5642).
* Note:  This post was completely my opinion.  I was not compensated in any way by the Royal Kona Resort.