When the week is so busy from substitute teaching, tutoring at my home, and working on posts, etc, then I tend to revert to the easy route which involves buying a rotisserie chicken.  They're really good, and it's so easy to add our favorite frozen veggies and/or a salad.  And…when it's just me and my husband, it will last for three meals!
Monday Rotisserie chicken with salad and a veggie
Tuesday Left-over rotisserie chicken with two frozen veggies
Wednesday Finish rotisserie chicken by making Rotisserie Chicken Soup out of it.
Thursday Reduced-Fat Pizza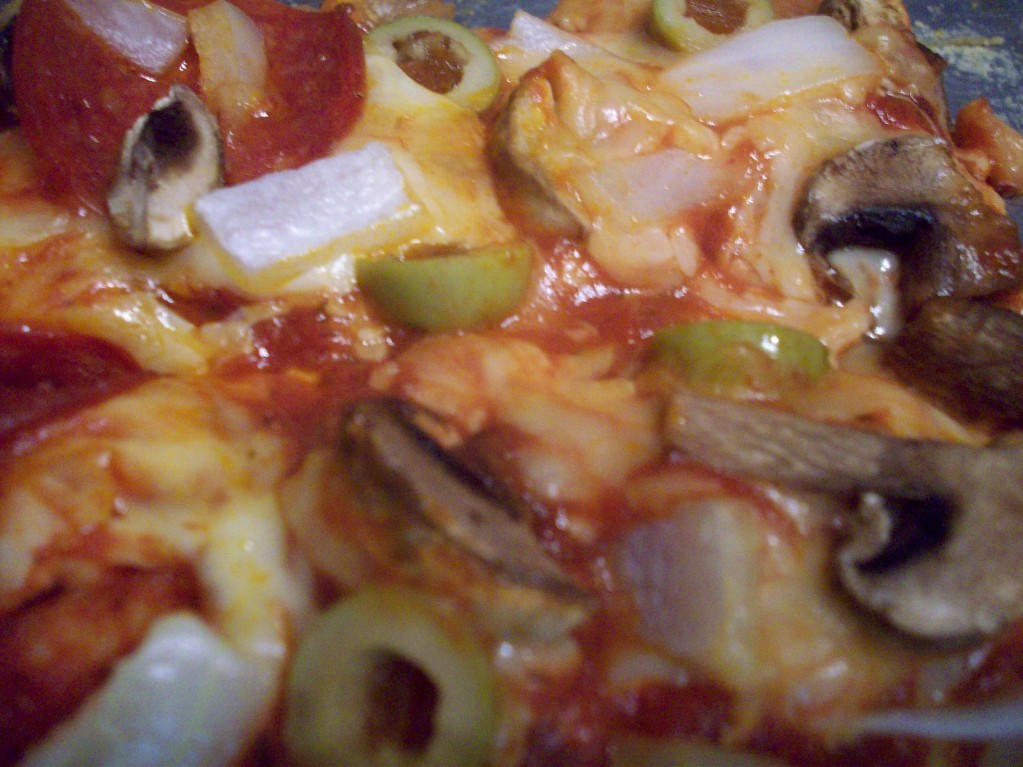 INGREDIENTS:
Pillsbury Thin Crust Pizza Dough

Ragu Traditional Pizza Sauce

Sargento Reduced Fat 4 Cheese Italian

Pepperoni (used sparingly)


Sliced Mushrooms

Green Olives, cut in half

Chopped Onion
DIRECTIONS:
Oil cookie sheet with olive oil and sprinkle with corn meal.  Preheat cookie sheet while preheating oven to temperature in pizza dough directions.  (I think it's 400 degrees).   Take cookie sheet out of oven and carefully spread dough on hot cookie sheet, top with sauce, cheese and favorite toppings.  Bake according to directions.
Friday Left-over pizza with a salad