Did you realize that many Americans suffer from lower body pain?  One source said that 80% of Americans suffer from that type of pain.  I had no idea the percentage was that high.   I also found out that Dr. Scholl's has some affordable solutions to help alleviate pain.  Their line of Dr. Scholl's Pain Relief Orthotics are specially designed insoles for all-day pain relief in the feet and lower body.  They have different types of insoles which provide the following types of relief:
Arch Pain Relief

Arthritis Pain Relief

Back Pain Relief

Heel Pain Relief

Knee Pain Relief
Dr. Scholl's has given me the opportunity to review three of their products for Arch Pain Relief, Back Pain Relief, and Arthritis Pain Relief.  My favorite are the ones for arch pain relief.  I have higher arches, need arch support, and have some shoes that don't have good arch support.  The added arches work great and are adjustable so I can get the amount of arch support I need!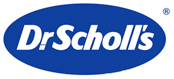 Dr. Scholl's has a new Facebook Page where you can find info on products, pain, treatment options, and even coupons.  "Yay!" about coupons.  So many of us are using coupons nowadays.  Just go to "Challenge" on their Facebook site.
* Dr. Scholl's supplied me with three pairs of arches for review.  However, I was not compensated monetarily for this article and review.  The review is strictly my opinion.