.N……..
Springfield, Missouri, is in such a pretty area of the country, and the Chapel at The Mansion at Elfindale in Missouri is a very romantic setting for a Springfield wedding. The Chapel sits next to the European style B&B on lovely wooded property.
.


…….
The center aisle is a favorite for many brides. The aisle can be beautifully decorated to provide an elegant path for the bridal party.
…….


…….
The magnificent flooring at the altar is imported marble which adds to the beauty of the occasion.
…….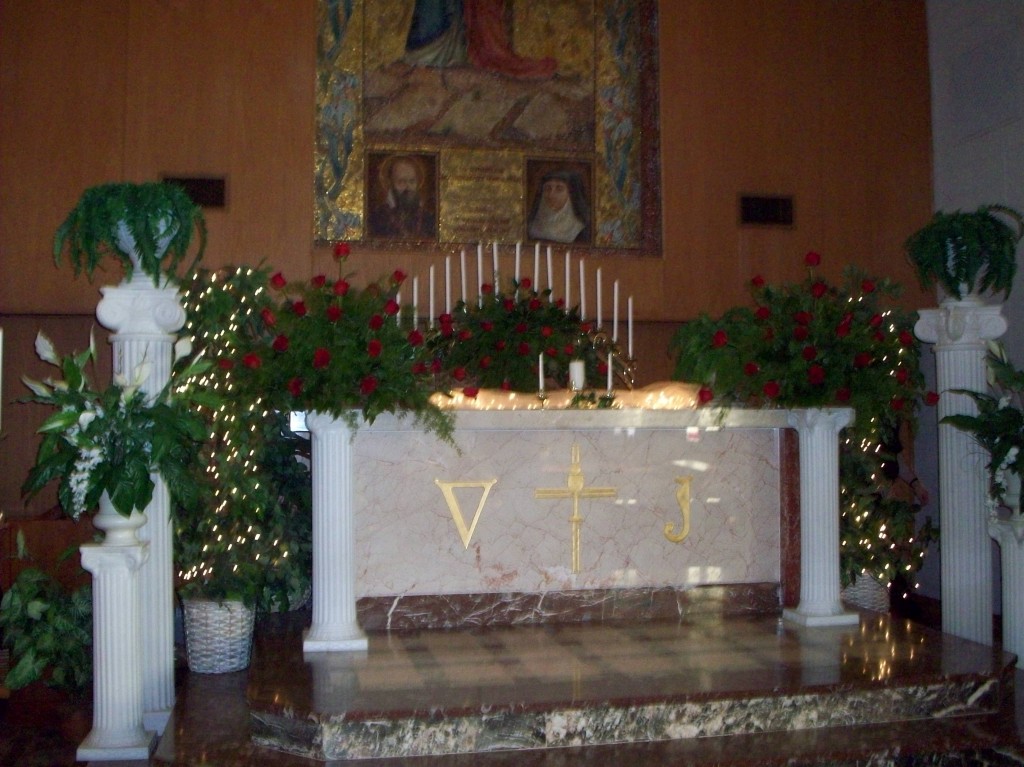 …….
The special events coordinators at The Mansion take care of the fine details to ensure a memorable wedding that is personalized and beautiful!  Here are some of the things they offer:
Minister
Wedding music
Brass candelabra
Marble columns
Video recording of the wedding
Reception room
Cake and punch
Buffet dinner
Sit-down dinner
Special tree-lined archway drive as seen below.  The lights on the archway are lit in the evenings from Thanksgiving to Christmas.
…….


………
The Mansion offers 13 suites for night lodgings for the honeymooners or their guests. A favorite suite is the tower suite which has a romantic ambiance to it.  Rooms are available for bridal showers as well.  For more photos, go to Weddings @ The Mansion at Elfindale in Springfield, Missouri.
…….


…….
For more information, call 1-800-443-0237 to speak with one of their special events coordinators.